November 2015
In November 2015, Laura Erlig's "All Dried Up" class had a visit from Alan Bodner, an Israeli engineer who founded Like a Fish Technologies. Bodner showed OSA students how to extract oxygen from water. Read the Breathing water Article, saved as a pdf.
October 2013
In Fall 2013, Laura Erlig was awarded a grant from the Pollination Project, a non-profit organization that recognizes those who sow the seeds of change in their community. Congratulations, Laura! Check out an announcement in the Huffington Post about Laura and other extraordinary educators making positive changes, published October 25, 2013.
September 2013

Laura's Biomimicry with Physics class was featured in the Ventura County Star. Check out the article, published September 27, 2013 and saved as a pdf. As an added bonus, the article ran again on October 17 as part of VC Star's EXTRA edition. 

August 2013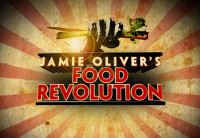 Everyone knows our fascination with healthy food. Check out an article written by Lori Peters on why healthy food is so important to us at One Spark Academy, and published on Jamie Oliver's Food Revolution website, but saved as a blog post. Jamie Oliver has been a huge influence on our philosophy of healthy lunches, not to mention an inspiration for some of our recipes!
March 2012

Our Women's History Class participants were the star presenters for the Thousand Oaks Library's Women's History Month event on Wednesday, March 14th.
Two great articles came out in the Ventura County Star! First article, published March 10, 2012 or the second article, published March 15, 2012. (These articles are no longer available).
January 2012
One Spark Academy's healthy lunch was featured in the Ventura County Star on January 3, 2012. Special thanks to Laura for her passion in healthy cooking, and to the Food Fascination participants for preparing these delicious dishes! View article as a PDF here: Thousand Oaks Homeschoolers in the Running for Jamie Oliver Award.