I will be forever grateful for Serena's two years at One Spark Academy!  We looked into One Spark after having been at White Oak Elementary through 5th grade and Bridges Charter School in 6th grade.  When Ms. Lori left Bridges and opened OSA, we knew we had to follow her, because I had never before met a more dedicated and sincere teacher.  She is a true visionary.  I knew that whatever Lori was up to, we wanted to be a part of!
I've never felt quite right about taking Serena to "school" before.  But, at OSA, the academic teaching, personal attention and care were phenomenal! I'd never seen anything like it.  All of Serena's teachers paid close attention to the various dynamics going on with the kids, both educational and social, which is very important to me, especially during middle school years.  Ms. Lori sees all!  She noticed when Serena was having some difficulties with friends, and stepped right in, helping them all successfully navigate through the issues.  What a gift.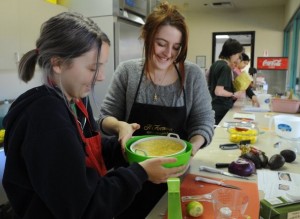 Jack and I both had difficulty in middle school and we wanted Serena to have a different experience.  Boy did she ever!  Serena's appreciation of good healthy food expanded dramatically under Ms. Laura's care in Food Fascination.  Also, Serena's writing skills sky rocketed in Ms. Lori's ELA classes.  She started exploring writing stories on her own, and has developed a real love of writing.  Serena also learned how to do creative presentations in front of her peers with skill and confidence.  She also really enjoyed all her various art classes and even ballroom dancing! We really enjoyed having such a variety of classes to choose from that Serena found fun and interesting.
Socially, Serena grew tremendously in confidence to the point where she felt comfortable talking with boys as
well as new students coming in.  Previously Serena had been quite shy, but no longer! In the past two years she grew from a quiet girl to one who is beautifully confident in sharing herself and her opinions with others.  OSA was a wonderfully nurturing and enriching environment in which she could blossom.
Serena told me more than once that she felt she was part of a family at One Spark.  She felt heard, understood and loved.  OSA was a blessing for us and I am forever grateful to the entire OSA staff for stepping out the educational box and exploring new ways to serve the children and families!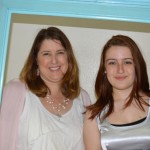 Sincerely,
Elizabeth and Jack Lee
July, 2013