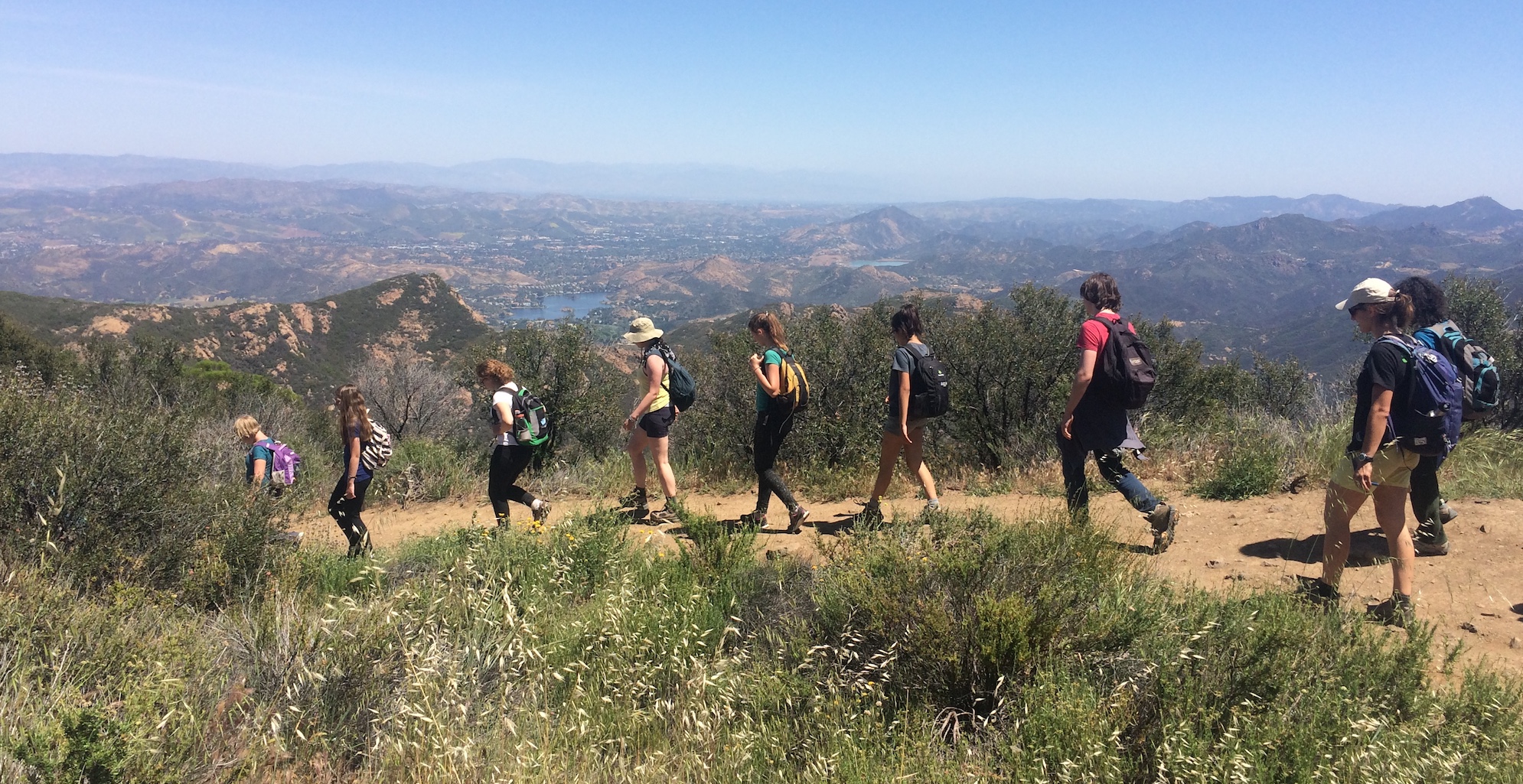 Parent Information Meeting for Prospective, New and Returning Families
Wednesday, June 13, 6:45-8:30 pm at the Thousand Oaks Teen Center
ABOUT THE MEETING:
Although final schedules for the 2018-2019 academic year will not be available until pre-registration begins in late July, this important meeting will provide a general overview of courses (about 80% which will be certain, and the rest possibilities), calendar of events/breaks, expectations for involvement, our philosophy, and registration information (both pre-registration and general registration). Incoming families will have the opportunity to talk with current families in attendance and meet some of our educators. There will also be information about:
The Teen Center, and its summer programs.
An overview of our courses, and how scheduling works.
CRPD Science with Dr. Steve Yoshinaga. Dr. Steve will briefly discuss his foundational Chemistry series, Physical Science (8th/9th) and Physics (10th/11th).
Our Outdoor Adventure with NatureBridge, scheduled for Spring, 2019
For families intent on attending full time, or requesting specific full-year courses, pre-registration is highly recommended.
WHAT IS PRE-REGISTRATION? 
General Registration for OSA courses in Session 1 begins August 1. However, each year, we offer a limited number of applicants the option to pre-register in July. This is due to many of our courses being strictly limited in enrollment, and families wanting to plan now for the coming year. All current families expecting to return full time should pre-register. A deposit of $200 holds an available spot. This applies toward Session 1, 2018 fees. *If within 24 hours after attendance at the June 13th meeting, a family decides that OSA is not the place, the deposit is gladly refunded. After June 14, or if a family doesn't attend the meeting, the deposit is non-refundable.
Pre-Registration guarantees early sign up (late July via email), thus first dibs on placement in limited enrollment directed core courses, such as pre-algebra or ELA (English Language Arts) or Mapping the World by Heart, all which are full-year courses and can easily fill by the start of the year. Pre-registration is highly recommended for students who are sure they're going to take classes at OSA, and/or plan to attend core yearlong courses, and/or attend full time. OSA staff plans in advance for our pre-registrants; they are guaranteed space in most or all courses of choice.
For more details on important 2018-2019 registration information, go here!
PLEASE NOTE:
Pre-registration deposits of $200 apply to OSA classes ONLY. Thus, pre-registrants should plan to take at least two OSA courses in order to cover the deposit amount. However, pre-registrants have priority sign up in the CRPD courses listed on our schedule (available online in August, but emailed to pre-registrants July 25).
If needed, priority for select courses in pre-registration will be given to Flex Plan enrollees, as families with students on site for multiple days rely on enrollment in specific core courses as part of a full-year plan.
Students who don't pre-register

can

still attend OSA in the fall, and many join us full time during the course of the year. However, many core classes often CLOSE during pre-registration.
Once a homeschool student begins taking classes at OSA, he/she has priority for registration in subsequent sessions for that year. This doesn't carry over until the following year unless a student signs up for pre-registration for the coming year.
WHO CAN PRE-REGISTER:
Students currently at OSA in Session 4, 2017-2018.
Students who have visited OSA, met with staff, attended a tour, and/or attended a parent meeting.
New family tours will be held Tuesday, May 8 and Thursday, May 10 and will last about 1.5 hours (time frame 10:00-12:30). Only one tour is needed! RSVP required. To secure a spot, please email here.
We do have an immunization policy. A limited number of spots are available for students who are not immunized (for any reason; this info remains confidential). Families with students who are not immunized

must let us us know when requesting pre-registration

. Failure to do so, and then declaration of non-vimmunization status when registration papers are due, may disqualify a family from pre-registration, without refund. Read more here.
HOW TO PRE-REGISTER:
Pre-registration to new families begins May 1. This is first come, first served, based on available spots per grade/learning level, and at our discretion. Families who have toured the program and/or met with us have priority.
Pre-registration spots will likely be filled by the June 13th meeting.
To set up a phone meeting, or inquire about an available spot, please email us. Deposits will be accepted

as long as pre-registration spots can be guaranteed

. After that, a wait list will be created.