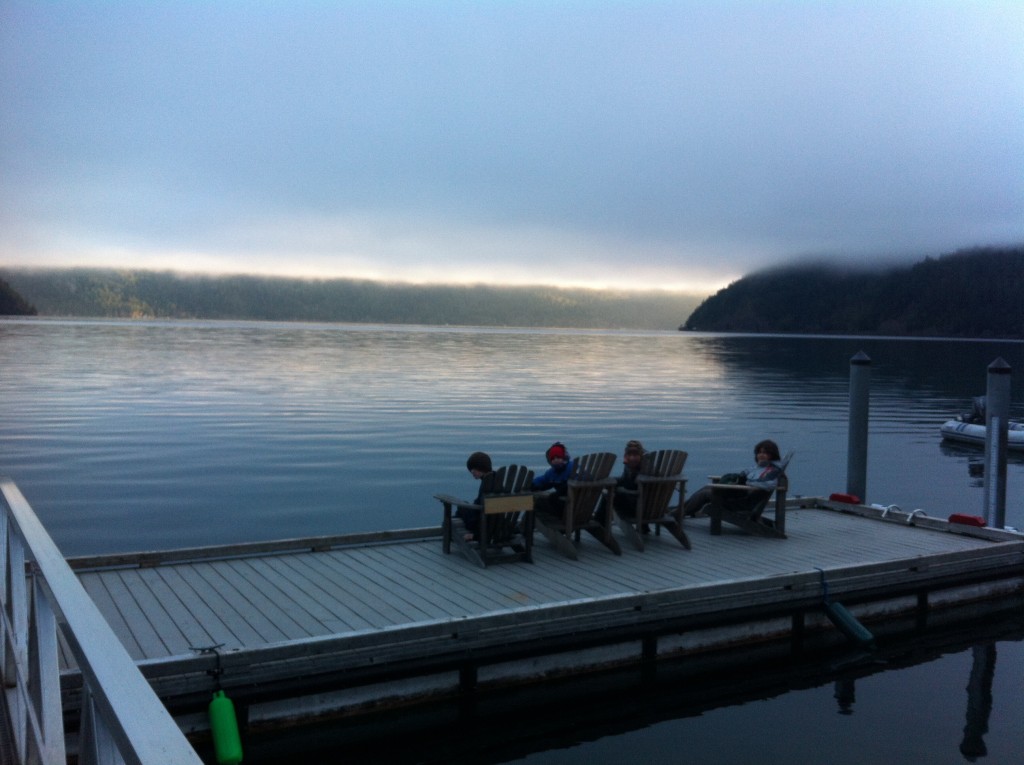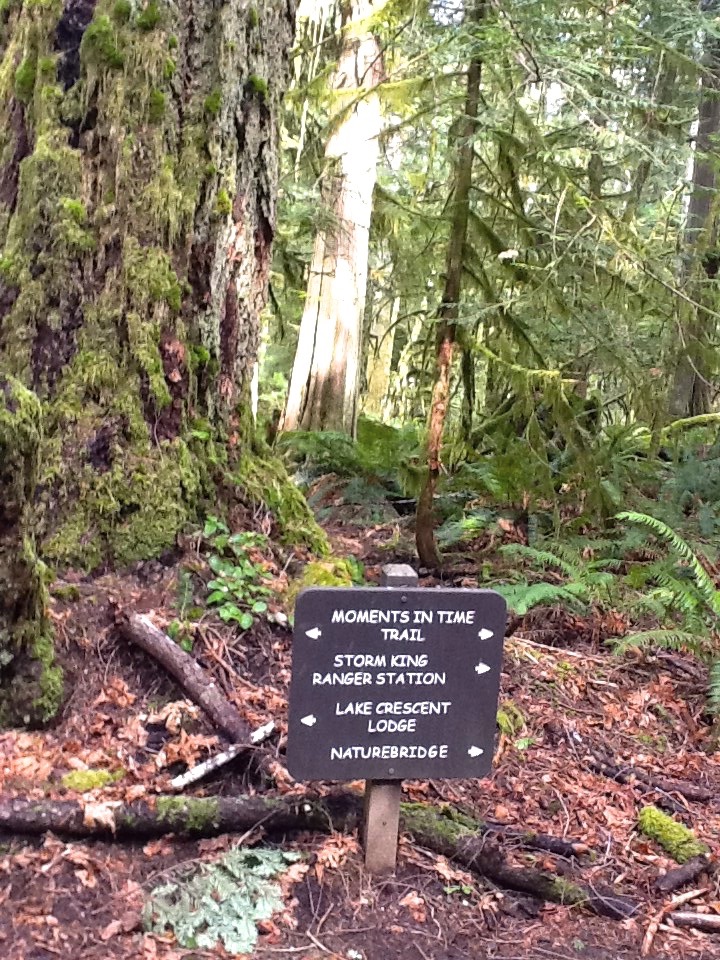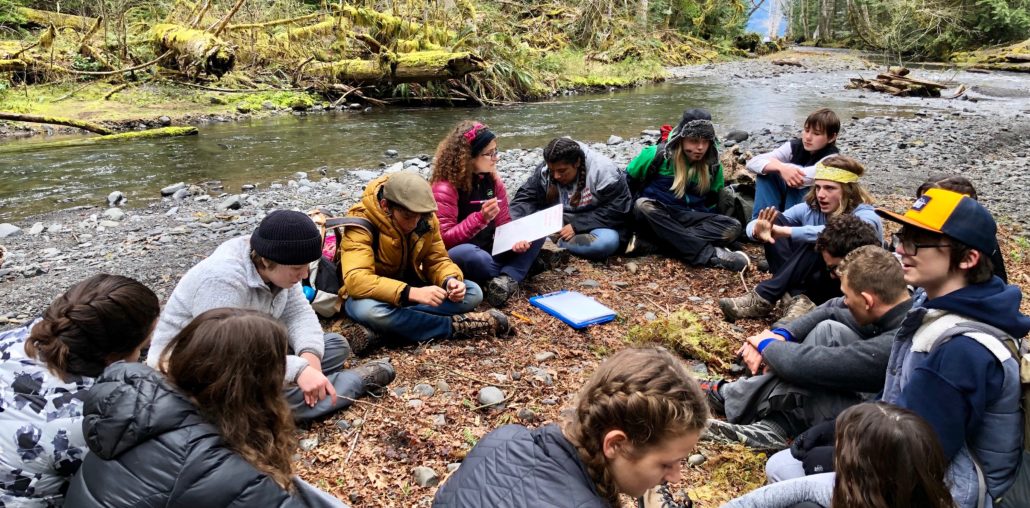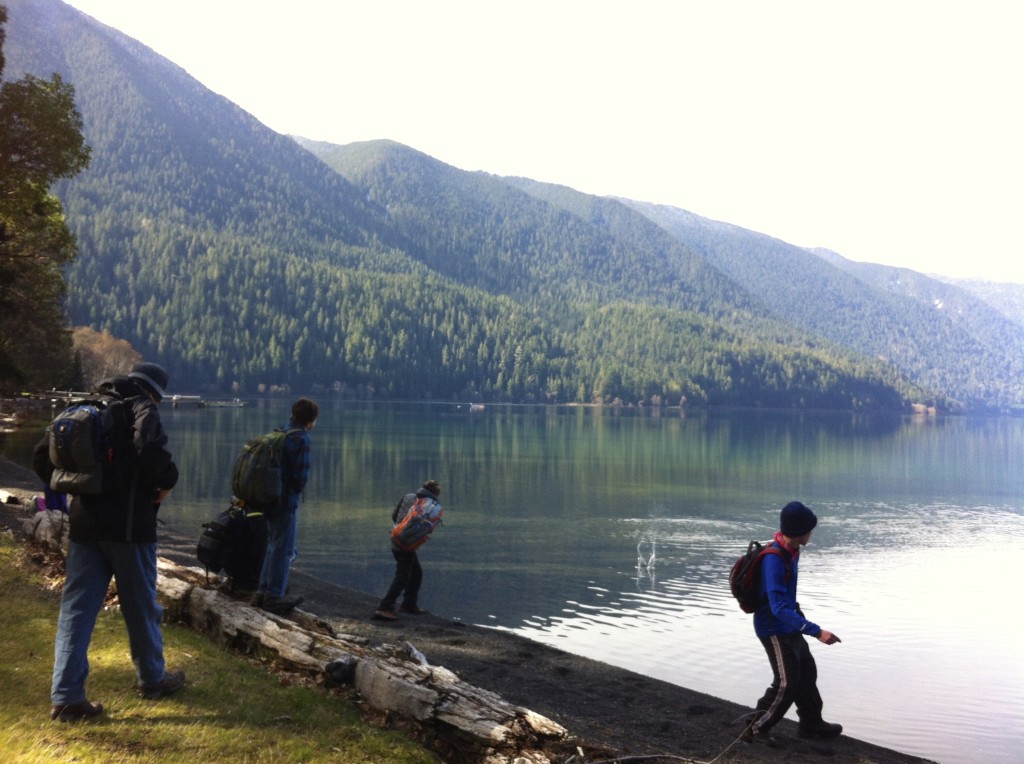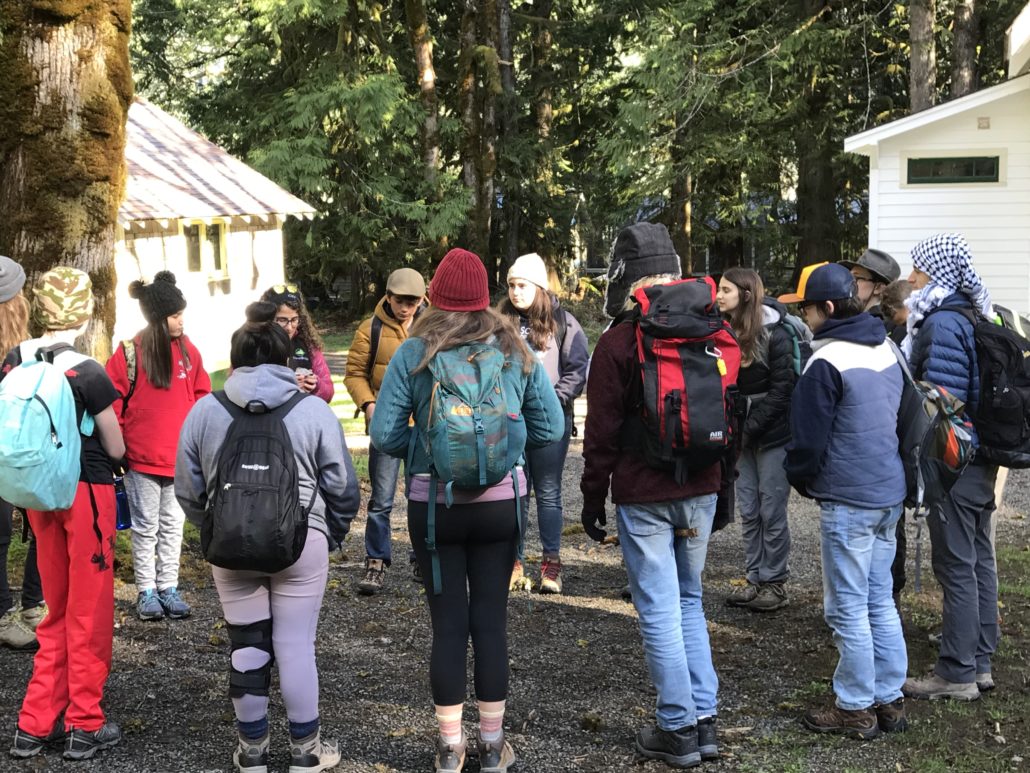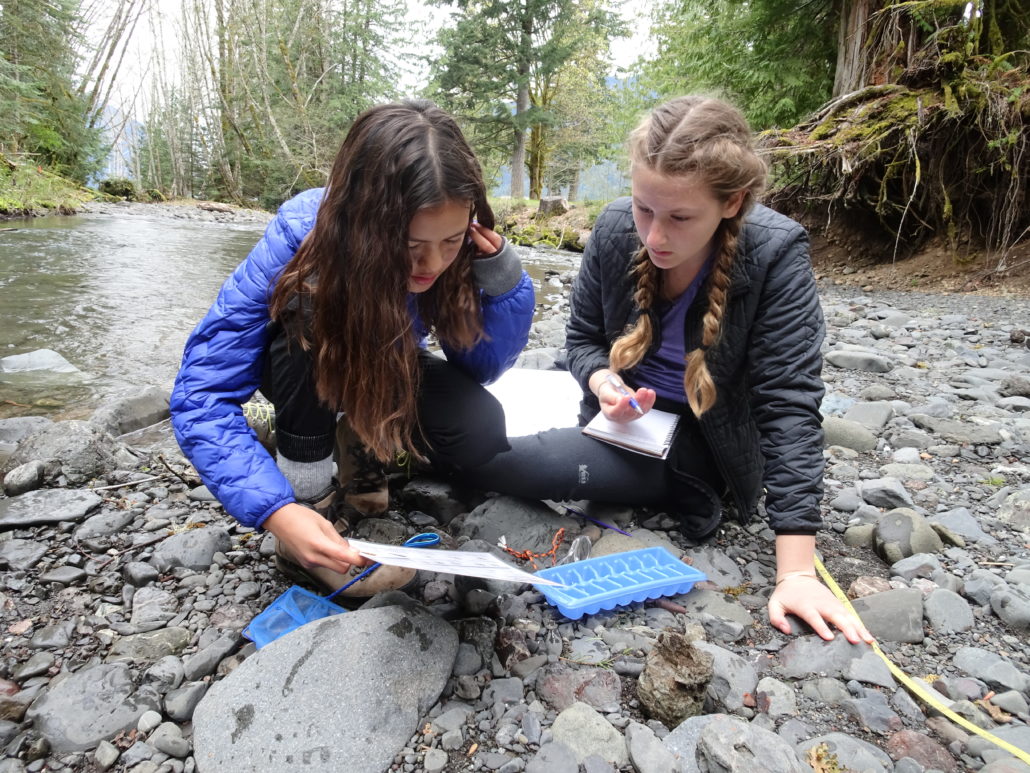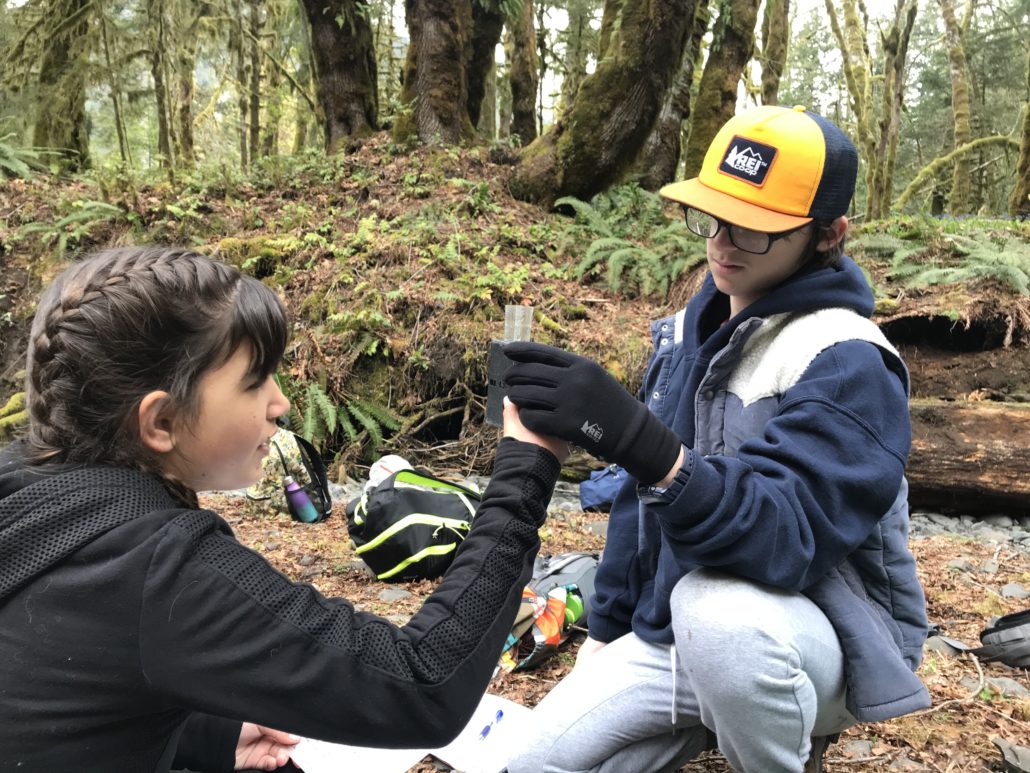 Olympic Peninsula
April 2- 7, 2023
Thank you to our pre-registrant families who provided input for this decision-making process. It is official! Our 2023 Outdoor Adventure will be in Washington state's Olympic Peninsula Rainforest traveling Sunday, April 2 through Friday, April 7.
Despite a two-year backup on outdoor trips being rescheduled, NatureBridge was able to accommodate us with a confirmed date.  A confirmed date is necessary for this trip due to the coordinated flights and chartered bus arrangements. The cost of travel does make this a more expensive adventure than Yosemite, so families who are committed to sending their children should plan now.
OVERVIEW & COST
Cost: about $1200.
This includes flights (Alaska Airlines, LAX-SEATAC $500 for flight, taxes, and checked baggage both ways), charter bus (approx $120 pp), accommodations/ activities and meals on site ($500), meals en route ($40 pp), and contribution toward chaperone fees ($40). OSA will absorb the cost of approx. $2000 for the other chaperone expenses.
Deposit of at least $300 by September 19 secures your child's spot on the trip.
We are currently holding 18 spots for students. We may be able add more if there is ample interest.
The pictures above are from our 2019 adventure to NatureBridge's Olympic campus, located ON the banks of Lake Crescent. OSA has been there three times! It is truly a magical place.
The journey is PART of the adventure, and will involve an early Sunday (April 2) departure to LAX, then a flight to SEA-TAC airport, then a 4-hour bus ride (give or take, depending on weather) to the campus. On the way there, we'll stop in Seattle for lunch. On the way back, we'll take the ferry (with the bus) across Puget Sound. We will fly out of SEA-TAC in the afternoon on Friday, April 7, and land at LAX that night, which is Good Friday (busy airport and a Friday night!). We will need parent drivers to take us TO and FROM the airport.
ABOUT THE OLYMPIC PENINSULA:
Home to alpine ridges, temperate rainforest, and rugged coastline, Olympic National Park boasts three stunning, distinct ecosystems. Amidst it all, the NatureBridge campus sits on the shore of glacially-carved Lake Crescent.  Trails lead from the steps of cozy student dorms or historic cabins right into lush, old growth forest and salmon-filled waterways. The campus is literally surrounded by rainforest. Here, students will apply environmental science in a real-world setting.
Our adventures are unplugged from the indoor world so that we can plug into the natural, outdoor world. Like us, NatureBridge promotes the idea of nurturing kids'  independence and self-reliance, while examining the importance of our interdependence with one another and the world around us.
Devices: We ask students to leave their devices at home, and we ask parents to support this request. Not only is there zero to limited internet/ cell service at the campus (which means students often wander off in search of a signal), but students who bring their phones (even as cameras) often have a hard time avoiding them when they do find a signal (usually on a mountain ridge!). Student (and adult) attention to their devices is problematic for everyone, as well as a safety issue while we are on the trails or out on the lake. NatureBridge has often collected all devices to be kept in a safety box until the end of the trip. Parents will be emailed frequently with updates and pictures taken by chaperones (internet is accessible to staff in the main building), and all pictures will be shared with all families. There is also a main line at the campus where someone can be reached at all times.
WHAT WE'LL DO:
We'll arrive late on Sunday night (April 2), get settled in with a meal at the historic Rosemary Inn, their onsite lodge, then spend four full days exploring the rainforest and its environs. We will hike, do experiments in the river and the labs, take a trip onto the glacially-carved Lake Crescent in an authentic Salish canoe, and learn about the native people of the region (as well as the geology, ecology, and climate of the region). We all also learn about the Elwha River Restoration project, including the dam removal, which was the largest dam removal in U.S. history, lasting from 2011 to 2013.
COVID SAFETY REQUIREMENTS
The success of this trip is dependent on the safety and health of all participants. Covid continues to evolve, and these requirements may evolve as well. We recognize that not everyone agrees with Covid safety requirements. However, the majority of parents surveyed, as well as all staff, requested a policy in place.
We have no way to knowing now how COVID-19 variants may impact our trip, so families must be committed to erring on the side of safety. Based on recent (August 2022) loosening of quarantine and vaccination requirements, these trip requirements may loosen as well. However, overnight trips depend on the health of all, so at this time (September 2022), here's what is required:
All participants (students, school staff, chaperones and program staff) must be fully vaccinated against COVID-19

Fully vaccinated is defined as more than 14 days have passed since the second shot of the Pfizer* and Moderna* vaccines was administered or 14 days after a single Johnson & Johnson shot was administered, or the most

recently available booster, if 

eligible

, 

recommended by VCDPH.
Proof of vaccination is required in the form of a valid (digital) vaccination card emailed 30 days prior.

All participants must have negative COVID test result within 72 hours of arrival

A NAAT (PCR) within 72 hours before arrival or antigen test (rapid) within 24 hours of arrival
Results of the tests must be available prior to entry into the NatureBridge program

Depending on where infection rates are at that time, masks MAY be required for participants during any indoor program.
Moderate quarantine is required for all participants for ten days prior to camp arrival. This is not just for Covid safety, but general illness. This includes: attendees not travel on mass transit out of their area, not attend large gatherings, and avoid visiting with friends or family members who may be at risk of infection. Should a participant test positive or exhibit symptoms of illness, full refund is not guaranteed.
Wear KN95 masks while traveling through the airport and while on the flight.
PLEASE NOTE:
Cabin arrangements at Olympic: Unclear at this time (may be dorm-style, or in the smaller historic cabins)
This is an unplugged trip. Students are expected to refrain from any texting or internet use for the

duration of the trip

. Some games may be played on devices during travel, but then the campus may secure phones. Photography is permitted (we suggest a good old-fashioned camera). NatureBridge staff can be contacted in case of need 24/7, and OSA star can be reached in the event of emergency.
Excellent parent communication is expected prior to (and during, if needed) the trip. There is much to plan and communicate in the months and weeks leading up to our departure. The safety of all depends on our ability to focus on all.
Parents need to support our chaperones and respect our decision-making. They also must recognize that conflicts and sometimes a bit of discomfort may occur on these types of adventures, and are wonderful opportunities for growth.
CHAPERONES:
There is a limit to the number of chaperones we can bring, and priority goes to OSA staff and then OSA Board Members. Most of our chaperones on this trip have been NatureBridge chaperones multiple times and know the drill.
IF a parent chaperone is needed, it will likely be a male chaperone, and the decision of who goes is dependent on that parent's proven relationship with OSA staff, their ability to be there to support all children, and their own child being okay with their parent attending.
NatureBridge doesn't allow parents to be in the same trail group or cabin as their child unless there is a medical reason and it is a matter of safety.
For further questions, email Lori Peters.