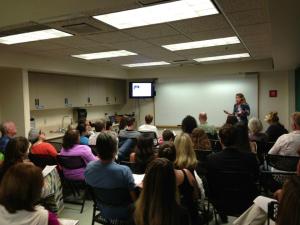 Date: Tuesday, December 4th
Time: 6:45-8:45 PM. (Meeting begins promptly at 7:00. Arrive at 6:45 for a meet and greet.)
Location: The Thousand Oaks Teen Center, 1375 E. Janss Rd., Thousand Oaks, 91362
Please RSVP for the meeting by clicking here
Focus: The meeting is geared toward current families and those who intend to join us for the remainder of the 2018-2019 school year. Prospective families are welcome.* You will learn about upcoming important specialty courses and activities, and our 2019 Outdoor Adventure trip.
The meeting will include information regarding:
Specialty courses: Hear from Robin Lindsey regarding Body Talk, one of our key courses offering 9 weeks of comprehensive sex education for teens (two levels). You'll also hear about Women in History and more (possible Shakespeare and entrepreneurial program).
Our upcoming events, and why we need your support!
Our 2019 Olympic Peninsula! The last part of the meeting (8:15-8:45 PM) is devoted to the trip, so parents whose children are not attending the trip can expect to be done with the meeting at 8:15.
*Please note: This meeting is geared toward current families. Registration details will not be discussed. Those important details are included in June's Fall Orientation Parent Meeting, where will learn about what makes us unique. We will not be discussing any schedule ideas for 2019-2020 at our Winter Meeting.
This is an important meeting! We hope to see you there.