Join our Circle! Become a Friend of One Spark.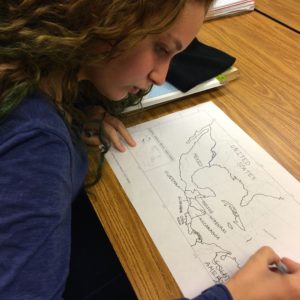 It's almost cliché to say "It takes a village", but our decades of searching for what really makes a difference in education has lead us over and over again to one simple truth: Like-minded people who are dedicated to nurturing the uniqueness of every student can change lives. We get the privilege of seeing this transformation daily at One Spark Academy and want it to be available to as many students as possible. YOU can help.
We don't actually charge what it costs to run OSA. We never have.
We know how much some private programs cost, and we don't charge that. It's our dream to make a place like OSA accessible to all kinds of families, including those can't afford a small learning environment for their kids when they need it most. But that means that we rely on those who have the means to help by donating. Our "full time" registration fees amount to far less than what it costs to provide small classes, personalized attention, a safe learning environment, and healthy lunches, which is why we have annual fundraising goals outside of registration costs, to help make up the difference. These giving opportunities provide our One Spark family with the opportunity to stay connected to a community of educators and staff who believe in the potential of every child.
If you would like to make a single donation between November 13, 2023 and January 5, 2024, please consider giving to our 2023-2024 Giving Campaign.
Our needs are ONGOING. Your tax-deductible singular or monthly gift, whether large or small, will help ensure that another generation of kids has a safe place to land. Every little bit adds up. Thank you! ❤️
There are two ways to become a Friend of One Spark: With a monthly gift, or with a one-time donation.
Monthly Gift: 

This is a convenient way to support OSA for years to come! Your monthly gift can be any amount you choose ($15, $25, $50, or ?) and is automatically processed once you sign up on our secure processing link. You won't receive renewal reminders or have to remember to write a check. You can also stop when you choose or change your monthly donation. (If there's ever any trouble changing your subscription, please…just email us!)

Setting it up is easy! Just click on the amount you want to give in the form above, and simply CHECK the box that says "Make this Donation Monthly". You will be directed to a secure link that is EASY and quick. You will receive a letter for tax purposes in January of the following year, and you can receive a receipt each time your donation is processed.

One Time Donation:

Gifts of any amount are welcome! Just click on the amount (or choose your own) in the form above. We greatly appreciate your gifts any time of year.
One Spark Academy is a non-profit, 501(c)(3) corporation: One Spark Foundation, Inc. (EIN#46-1210961)
Thank you for being a Friend of One Spark Academy. We greatly appreciate your commitment to making change happen, because we can't do it without you!
Sincerely,
Lori Peters and Todd Geist
Founders