Lori Peters, Executive Director
&

Educator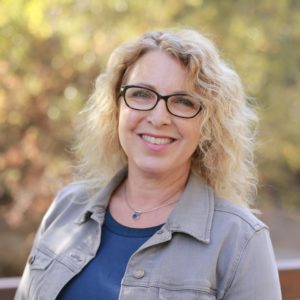 English, Geography, History
Lori Peters is the founder of One Spark Academy. She wholeheartedly believes in the principles of teaching the whole child– meeting students' academic, social, and emotional needs– and inspiring students to be healthy, balanced, and globally aware. In July 2011, after 16 years in public alternative education, Lori decided to put her energy into helping students find their spark and enjoy the process of learning with like-minded peers in a truly unique learning environment.
show more
Her professional experience includes 15 years committed to the CVUSD's Open Classroom Program, serving as the lead petitioner and charter author of BRIDGES K-8 Charter School in Thousand Oaks, and teaching English Language Arts to 7th/8th graders at Ventura Charter School– a  wonderful "one year" opportunity only possible due to the flexible nature of One Spark Academy. At OSA, Lori enjoys teaching language arts, geography, and history courses, and appreciates the opportunity to build this new model in education with a close-knit team of dedicated educators. When not working, she and her husband/business partner, tech expert
Todd Geist
, enjoy travel, reading, gatherings with friends and family, walking their two rescue dogs, and the pursuit of innovative, sensible, and sustainable ideas to improve education. Lori holds a multiple subject teaching credential, a BA in Art (with a minor in English), an MA in Educational Leadership, and a preliminary Administrative Services Credential.
lori@onesparkacademy.com
show less
Math, Science, Food Fascination, Gardening
Beyond inspiring her students to love math and science, Laura Erlig is the mastermind behind our Food Fascination classes and our lunch program at One Spark Academy.  A firm believer in whole child education, Laura's experience includes 16 years in public education. Working with varied learners and in progressive programs helped Laura forge her educational philosophy, whereby students must have choices and experience in order to comprehend the whole meaning of what they are taught­– this connection keeps them engaged in their learning process.
show more
To motivate students down the path of increasing maturity, that path must be enjoyable and knowledge must be presented in a multifaceted fashion. She knows that a student who participates in defining this path will be most successful. Laura is also a parent (with husband Hernan) of twin daughters, Katie and Ashley. Although identical, her daughters demonstrate the important lesson that not all children are the same or learn the same. Laura's hobbies include walking, gardening, making jam, cooking, and organizing family and friend gatherings. She also loves helping students ignite their creative and academic passions in a proactive way while balancing the health, learning, and social engagements. Prior to OSA, Laura was a team member at CVUSD's Open Classroom Leadership Magnet, then a lead founder and Education Coordinator at BRIDGES Charter School in Thousand Oaks. Laura holds a BA in Liberal Studies and a supplement in Mathematics.
laura@onesparkacademy.com
show less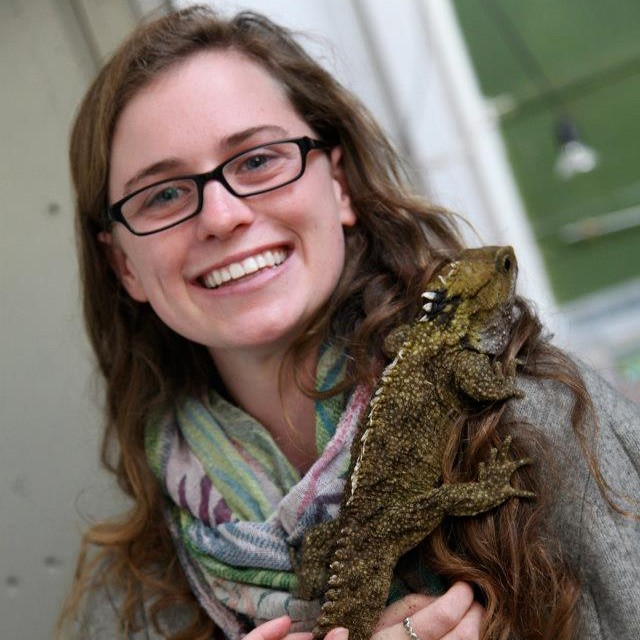 English, History, Creative Writing
Way back in the day, when the birds sang a little sweeter and there was still a chance for your Hogwarts letter to come in the mail, Lori Peters had a student named Melanie Ware. She ran wild, a barefoot child roaming the woods and the beach like some kind of fairy. She kept growing up, sprouting dreams, spanning miles until finally, she ended up at UC Santa Cruz. There, she spent four years studying Shakespeare, Kerouac, and Woolf, exploring Iceland and New Zealand and everywhere in between.
show more
With a creative writing degree under her belt and a self-published book under her arm, she moved back home, continued climbing mountains, surfing waves and backpacking secluded trails. And then, as fate would have it, she showed up on Lori's metaphorical doorstep and this is where our story truly begins. After chaperoning the 2014 outdoor school trip to Santa Cruz Island, she came to love all the One Spark hooligans and knew she just had to join the team. So a little under a year later, she found herself walking through the doors as a teacher's assistant, an English tutor and an overall supporter of the OSA mission. Now, Melanie is a well-trained educator, with plenty of creative classes percolating. Melanie holds a BA in Creative Writing from UC Santa Cruz.
melanie@onesparkacademy.com
show less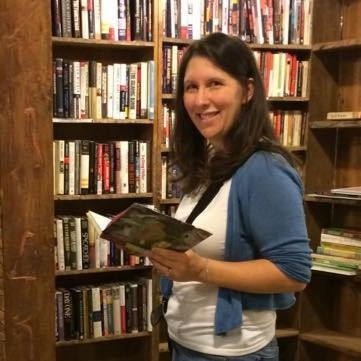 Journalism, English, Humanities, Science
Jenni Buchanan has always believed that the greatest gift we can give our children (and our society) is a love of learning and a feeling of investment in their own education. In order for this to happen we must respect and educate whole child: body, mind, and spirit. When she read the first sentence of the One Spark Academy philosophy, she knew her family had found a home. Daughter Gwenna attended OSA for three years (and now writes for the Panther Prowler at NPHS). Jenni also serves on the OSA Board of Directors since 2015.
show more
Jenni has been involved in educational pursuits for years, including 
Reading Rainbow
with Levar Burton and with the Mathnasium Corporate Headquarters. A firm believer in the value of education as a joyful process that continues into adulthood, the greatest goal for her and husband Rob, as parents, has been to feed the spark of curiosity and creativity in our children, inspiring them to be lifelong learners. When not reading, writing, or thinking big, Jenni loves to hike, backpack, and practice guitar. Jenni holds a BA in English from CLU with a double minor in Philosophy and Psychology.
jenni@onesparkacademy.com
show less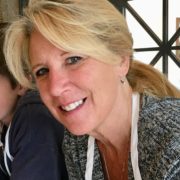 Sous Chef, Food Fascination, Fitness Club
Sue Eaton was a part-time volunteer while her son attended OSA in 2015.  She happily joined the Food Fascination family full time in 2016 and found her niche in the kitchen.  She has a Culinary Arts degree from South Seattle Community College and is also a proud graduate of Washington State University.  Sue thoroughly enjoys her time in the kitchen with the kids and loves interacting with the entire staff – the kitchen is where all the action is!  In her free time, you can find her out on the many trails running and/or mountain biking, or at the gym taking a spin class or two.
Deneen Cienfuegos, Education Assistant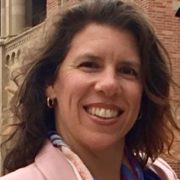 Gardening, Food Fascination, Study Sessions
Deneen Cienfuegos dove headfirst into alternative education when her boys first went to preschool. At Conejo Elementary's Open Classroom is where she originally met Lori and Laura. As her philosophy of education continued to develop, this naturally progressed to homeschooling her boys for the last five years. Through teaching her sons, she caught a glimpse into the future of possibilities of authentic education. Learning by doing, teaching multiple subjects within a single lesson, encouraging discussion, and elongating lessons for true mastery are a few examples.
show more
Within that time, Deneen taught several co-op homeschool classes including geography, Spanish, and English. She also co-directed a homeschool co-op. Joining One Spark was the perfect next step to support this passionate endeavor of what education can truly look like.
show less
Rachel Ameche, Education Assistant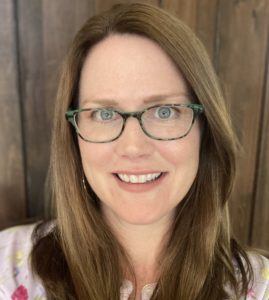 Math Assistant, MAYL, ELA Study Sessions
Rachel Ameche loves learning and sharing that joy with students. She has been working in education for eight years, teaching classes at an alternative education program, substitute teaching in public schools, and teaching middle school science. Through raising her four kids and her experience in education, she learned that honoring students as unique, precious individuals is key to inspiring lifelong curiosity. Her two oldest children have experienced the benefit of One Spark Academy's teaching approach and she is eager to be a part of it.
show more
Rachel has always loved nature and understanding the world around her, and this led her to earn a degree in Biology from Loyola Marymount University. Her passion is bird conservation and she is the President of the Ventura Audubon Society. In sharing this work with students, she hopes to empower them to fight for what matters to them, and know they can make a difference.
show less
Robin Lindsey, Education Specialist
Body Talk, Crochet
Robin Lindsey loves to talk about anything dealing with how kids grow up, and appreciates the chance to present clear, factual, and honest information to teens. She has taught Our Whole Lives Comprehensive Sexuality Education for more than 14 years to students in grades 6th-12th privately and grades 4th-7th in public school. Besides Body Talk, Robin enjoys teaching kids to enjoy the art of crochet as much as she does.
Dr. Steve Yoshinaga, Education Specialist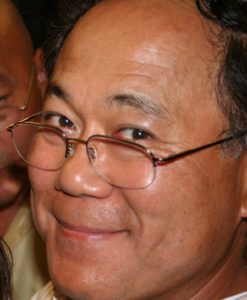 Science
Steve Yoshinaga, Ph.D. is a molecular science researcher turned educator, and rejoins the OSA Team after working with us for nine years prior to the pandemic. He has published dozens of scientific articles, some in the most prestigious research journals in the world. For more than a decade, Dr. Steve has taught foundational homeschool science classes from middle school science to high school physics. His high school classes are accredited for University of California admission standards.
Amy Stewart, Education Specialist
Natural/ Fabric Arts, Study Sessions
Amy Stewart has 25 years of experience as an LAUSD elementary classroom teacher, now retired. She also holds a Waldorf Practical Arts Training certificate (WPAT) through WISC, where the seed of handwork blossomed into knitting, wet-felting, plant-dyeing, and eco- printing while the love of teaching these crafts to people of all ages flourished. The magic of color and prints from plants is fascinating!
show more
Amy is an avid learner who enjoys taking workshops and independently exploring the hidden gems of color within plants and flowers while adorning clothes and useful items to share with friends and family. She loves reading, writing, crossword puzzles, dancing, art, and barefoot hiking in nature. She is excited to teach at One Spark Academy!
show less