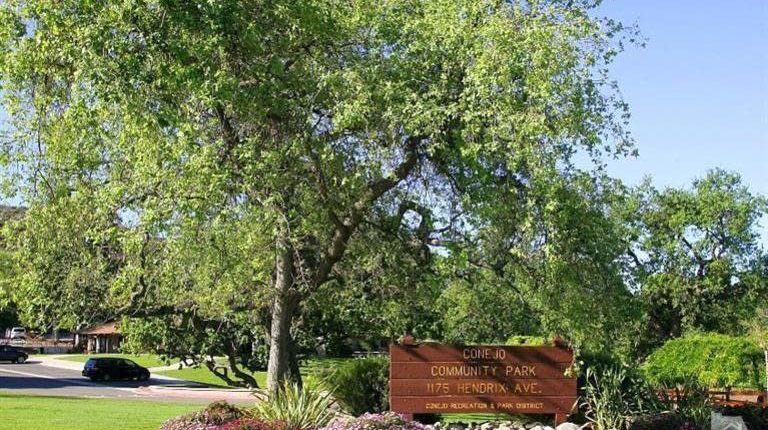 Please join us for a Welcome Back Picnic on Thursday, August 23 from 5:00-7:00 PM. 
Who: All OSA participants, their families, OSA staff and Board, former students/families
Location: We'll be nestled amongst the oak trees at the Picnic Pavilion at Conejo Community Park, 1175 Hendrix Avenue. The Picnic Pavilion is at the back-side of the park! Note: It is easiest to enter the picnic Pavilion from Gainsborough Drive, where the Conejo Valley Botanic Garden entrance is. There is a parking lot adjacent to the Pavilion.
RSVP: Please RSVP below and commit to bringing something to share or do.
Details: Provide your own serving utensils, and label your dish in the case it gets left behind. It is helpful to list on an index card the ingredients for your food item if it's not obvious (e.g. contains nuts, dairy, etc). We will eat around 5:30 PM, so food should be brought before or at that time. If you can't commit to food, please assist with a game of football or frisbee, or help clean up. Many hands make light work! There is plenty of space for food, seating, and play. Come early (4:00) and enjoy a walk in the gorgeous Botanic Garden just up the path! (It closes at 5:00 PM). The bathrooms and sinks close at 7:00 PM.
This is an informal, casual gathering to meet others and enjoy conversation. There will also be a brief introduction of staff, as well as a standing Circle to open the year.
What is needed (this list will be updated as families commit to food items):
Tray or bowl of chips, crackers, or pita with an accompaniment such as hummus, guacamole, bean dip, salsa or similar for 10 small servings (filled, including a grain-free option)
Tray or bowl of cut fruit, veggies, or similar for 10 small servings (need 2 more)
Mixed salad with a side of dressing for 10 small servings (need 2 more)
Other salad types for 10 small servings (need 2)
Chili, tamales, taquitos, or similar for 10 small servings (need 2 more)
Another easy-to-serve main dish specialty for 10 small servings- please note item (need 2 more)
Homemade dessert for 10 small servings, such as brownies, cookies, pie, or similar (need 1 more)
Homemade lemonade, iced tea, or infused water for 20 servings (need 4)
Please help by bringing your own dinnerware and reusable napkins if possible! For those who cannot, OSA will provide reusable plates, silverware, napkins, and cups. Volunteers for cleaning are appreciated.